——Foshan Gordak Electric Co., Ltd.
Located in Shunde, China, Gordak Electronic Company embodies a commitment to technical innovation and dedicated service to meet market demands. With a strong emphasis on development, Gordak has earned a reputable position in the electronics industry.

We extend a warm invitation to place orders and visit Gordak.


At GORDAK, we're dedicated to providing top-notch services tailored for our dealers:
Experience the commitment and support of GORDAK's services designed exclusively for our valued dealers.
Putting our customers first, we specialize in delivering top-quality soldering stations, SMD rework stations, ultrasonic cleaners, and power maintenance tools. Our products are hot-sale in regions such as Southeast Asia, the Middle East, Western Europe, and more. Most of our products are holding CE certification. Additionally, Gordak proudly holds ISO9001:2000 registration, ensuring our commitment to quality and excellence.
At GORDAK, our team upholds a robust collaborative spirit, dedicated to transforming Gordak into an international company. Our goal is to establish GORDAK as a renowned global brand, committed to satisfying our valued customers and shaping a brighter future. We're actively seeking worldwide distributors to join us on this journey. Your orders and visits are warmly encouraged and appreciated as we strive towards excellence.
To our esteemed customers and dedicated employees,

As the General Manager of GORDAK, I extend my heartfelt gratitude and sincere appreciation for your unwavering trust and support in our endeavors.

With 25 years of profound experience in the soldering tool industry, GORDAK has remained steadfast in its commitment to research, development, and cost-effective production. Our continuous aim is to offer customers competitive technical products that enhance enterprise efficiency, safety, and market competitiveness. Our vision is to become China's foremost electronic soldering tool provider.

In this rapidly evolving market landscape, characterized by intense competition, our unwavering focus remains on our customers. We're dedicated to finding the optimal fusion of management ideologies, technological innovation, manufacturing prowess, and market expansion. This approach aims to significantly bolster our product's market competitiveness while continuously delivering greater value to our partners and employees, sustaining our positive business trajectory..

We've fortified our foundational management and streamlined our systems, ensuring simplicity, potency, efficiency, and alignment with the enterprise's current developmental needs. Our focus on improving customer service management aims to elevate customer experience and satisfaction. As we expand, GORDAK has bolstered its teams with vibrant, youthful talent. We're deeply committed to comprehensive brand building, bolstering GORDAK's brand influence, underpinned by product quality and fortified by agile innovation, cultivating a favorable corporate image in the minds of our customers and partners.

Looking ahead, GORDAK remains poised to seize strategic opportunities presented by technological advancements. We're dedicated to amplifying scientific, technological, and institutional innovations, firmly upholding principles of innovation, collaboration, and openness. Embracing national policies and fostering open partnerships while unwaveringly prioritizing customer satisfaction, credibility, sincere service, and unity, we strive to carve a path toward a brilliant future together.
With over a decade of experience in foreign trade, Emily Ou brings a wealth of expertise to her role as a senior salesperson. Reach out to her at: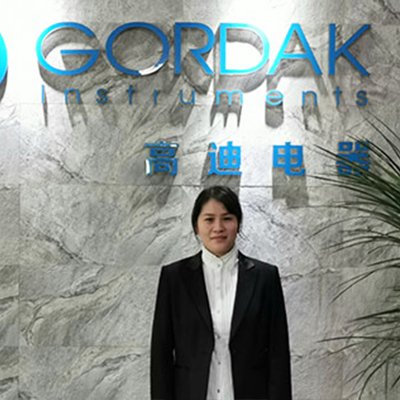 Pragmatic, patient, and highly responsible, Miss Luo is dedicated to providing exceptional support.
Connect with her on WeChat:
Leading our technical research and development team, Mr. Dong spearheads product development initiatives to drive innovation and excellence.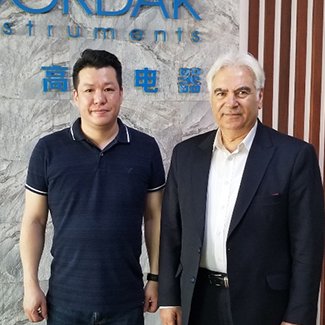 2019-4-14

Iran client Faraji come to visit our office and take some sample back.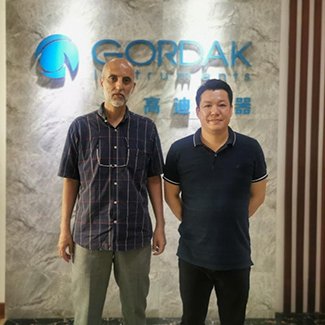 2019-9-5

Iran client IESA come to visit our office and place and order.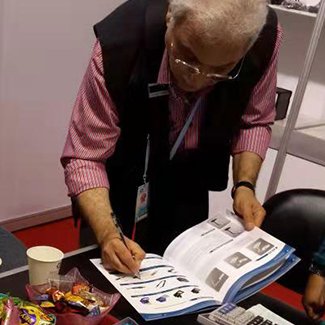 2019-10-30,

Iran client Saeed shah come to visit our office and place an order.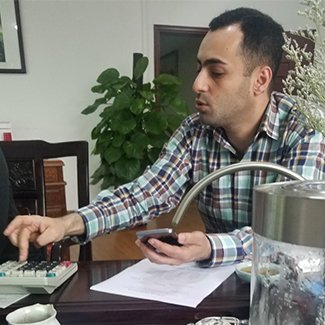 2019-2-26

Iran client Mohamad come to visit our office and place an order.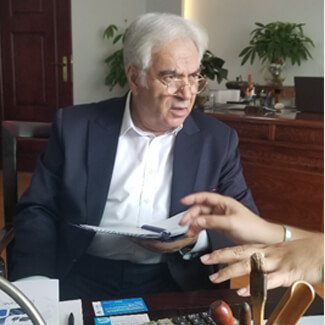 2019-4-14

Iran client Faraji come to visit our office and take some sample back.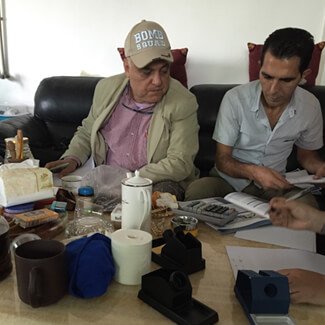 2018-1-6

Iran client Mohammad Akbary come to our office to place an order.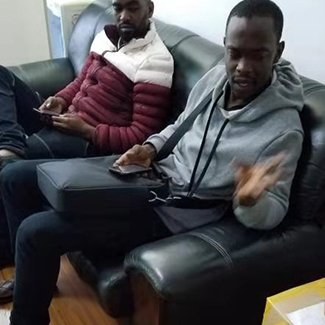 2019-8-26,

Uganda client Male Aloysious come to visit our office and place an order.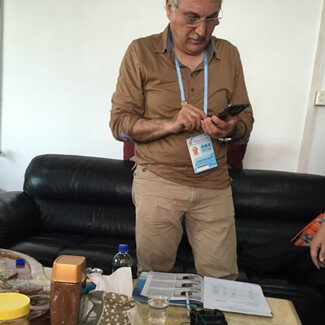 2018-4-9

Iran client Hamid Shokri come to our office to visit and place an order.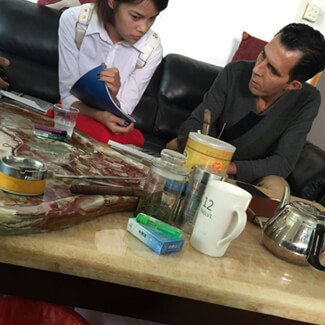 2018-12-29

Iran client Mohammad Akbary come to our office to place an order.