Dear Valued Clients and Partners,
Chinese New Year is coming soon, we wish you peace and love in the new year. In modern times, the Chinese New Year is scheduled to be on the first day of the first lunar month. On the day of the Spring Festival, people go back to their homes and reunited with their loved ones as much as possible, expressing their ardent expectations for the coming year and good wishes for life in the new year.
Please be informed that our offices will be closed on Tuesday , 2 February 2021 for celebrating the public holiday – Spring Festival. And will start to work normally on 20 February 2021. As a professional soldering station manufacturer, we will keep in contact during the festival period. Please forgive us if there is any reply delayed during the holiday period.
Foshan Gordak Electric Co., Ltd. located at Lecong 325 national way, Shunde, works under the principle of focusing on technical innovation and sincere service, meeting demands of the market. And for its developing strong strength, GORDAK has make a good tongue in the electronic field.GORDAK make the customer number one and provide the customers with the quality, soldering station, SMD rework station, Ultrasonic Cleaner, power maintaining tools and so on。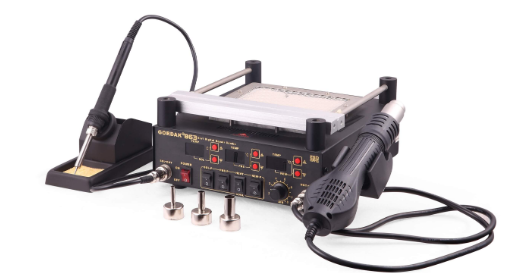 If there is an urgent need, please contact us in time and we will reply as soon as possible within 24 hours. Please contact us in the following ways:
Email: info@gordakelec.com
Phone: +86-18025978448
Best Regards!
Foshan Gordak Electric Co., Ltd.